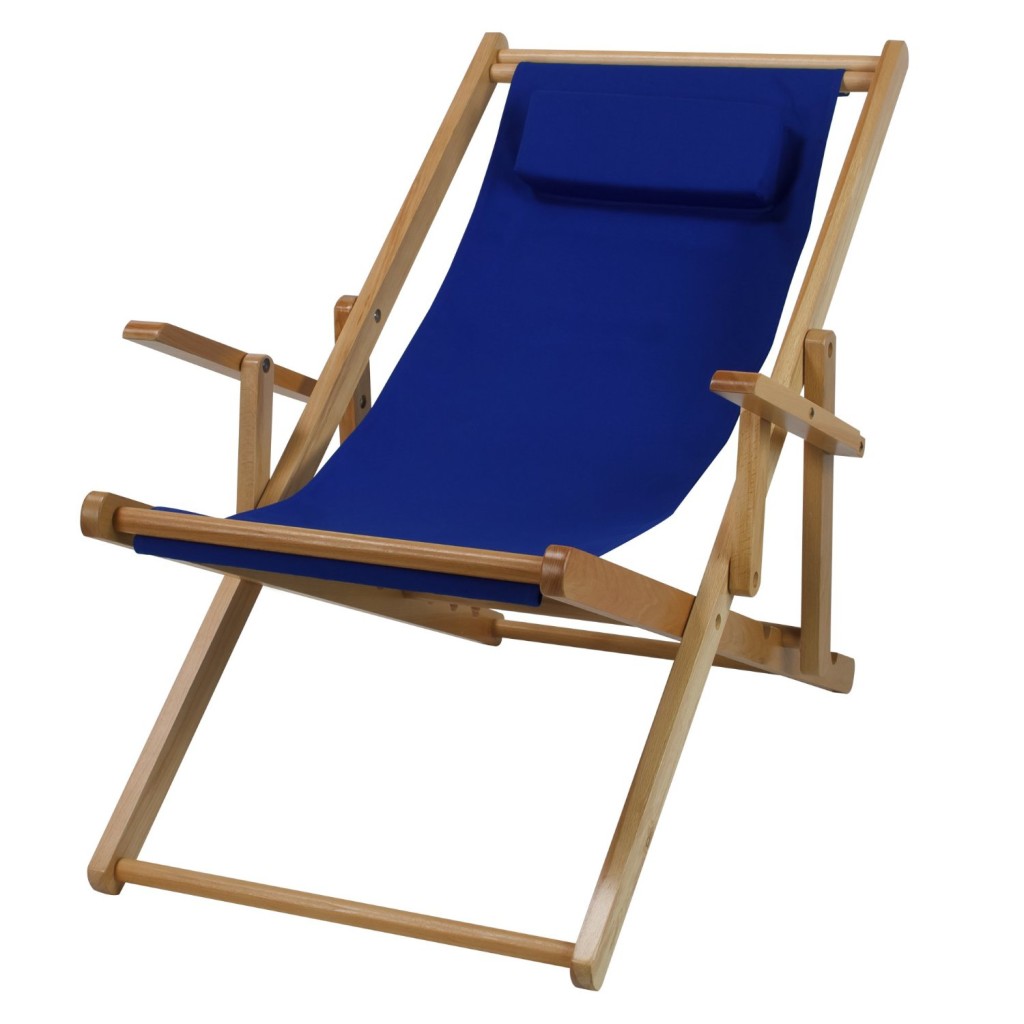 While many people think the name deck chair comes from being used on the wooden deck behind their house, it actually comes from its original use on the deck of a boat or ship. Nowadays however, because of its convenient design this comfy option can be used just about anywhere.
Basic Design
The basic design of a deck chair is a simple one which has a wooden frame, and a fabric seat also known as a sling. Since they originally needed to be stored away on ships and to not take up too much space, deck chairs were made to be foldable. While most chairs originally used Teak wood for the frame and canvas for the seat because they could stand up to the weather at seat, today you will find deck chairs in all different materials and of course styles to suite your needs.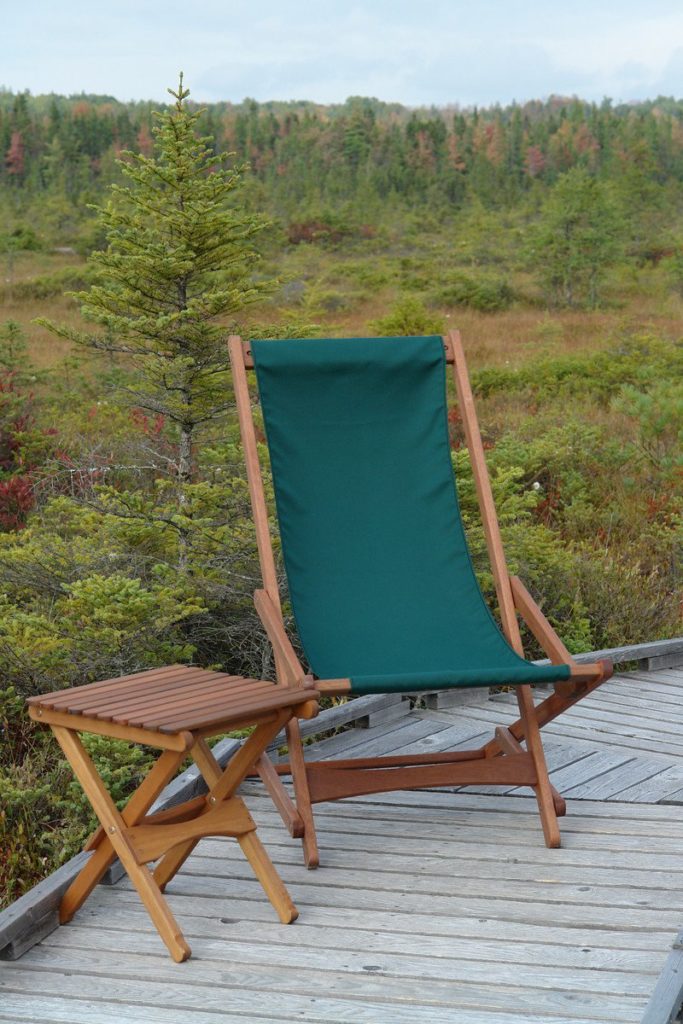 Top Features Of Deck Chairs
-Fold Flat
Since they fold flat, these chairs are excellent space savers. While you're most likely not keeping them on a ship, you can easily store them in a shed, garage, indoors, or in the trunk of a car. Even multiple chairs take up only very little space.
-Lightweight And Portable
Being light in weight means deck chairs are easy to carry, put away, take out, arrange, and of course travel with. You won't end up straining your back moving these around. Plus the fact that they do fold makes them even easier to carry and bring with you on trips.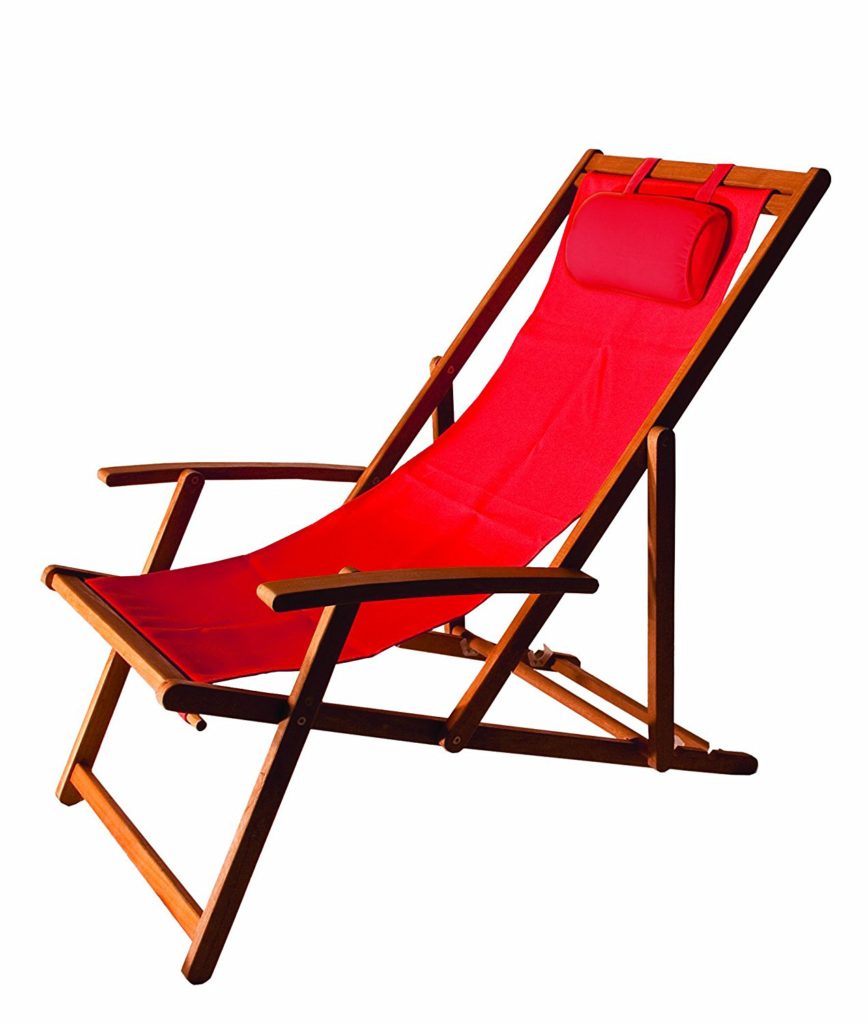 -Add A Splash Of Color Or Style
With unlimited colors and patterns to choose from you can use the seat of your chair to add a much needed splash of color to your outdoor space, accent its existing colors, or just choose your favorite one. There are even personalised deck chairs that allow you to use your own photos.
Traditional Deck Chairs
Traditional style deck chairs use a wooden frame and can really portray a vintage feel. They also are just very appealing to anyone who loves the look of natural wood. To guarantee that they can properly support a lot of weight and also look fantastic, there are many different hardwoods that are used for the frame.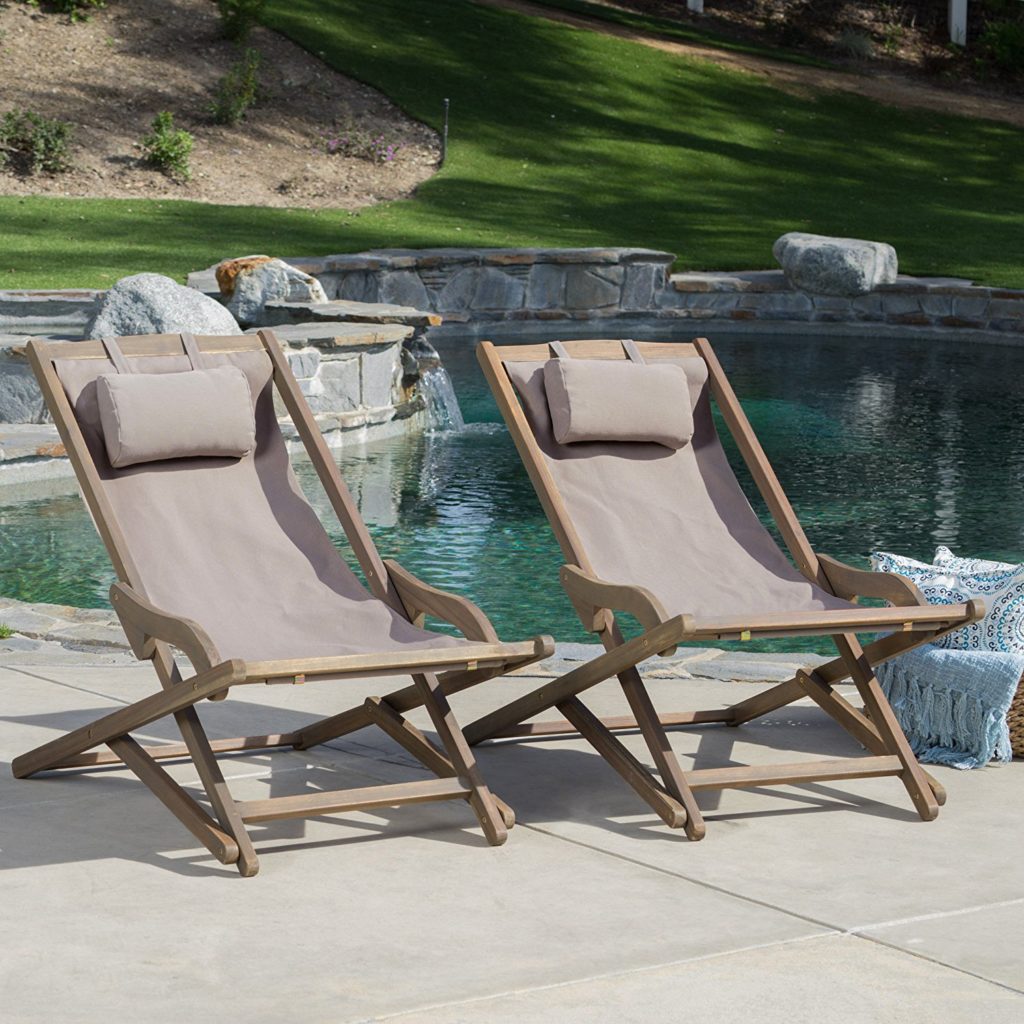 Teak of course makes an obvious choice for its gorgeous color, and natural pest and water resistance. Eucalyptus is another popular wood option which is less expensive but considered just as attractive and almost as durable. Ash and Beech too, are commonly used woods for the frame of wooden deck chairs.
But there are many others available too, and in all different stains from light to dark to meet your personal preference. Plastic deck chairs and metal ones are another choice that looks more modern.
As far as the fabric seat, also known as the sling, is concerned they can be any color or pattern. However striped deck chairs along with solid-colored ones are the most popular and also the most traditional looking. While some slings are made from canvas, others are made from polyester. You can also find some that use Sunbrella fabric which is made from acrylic fibers and are designed not to fade.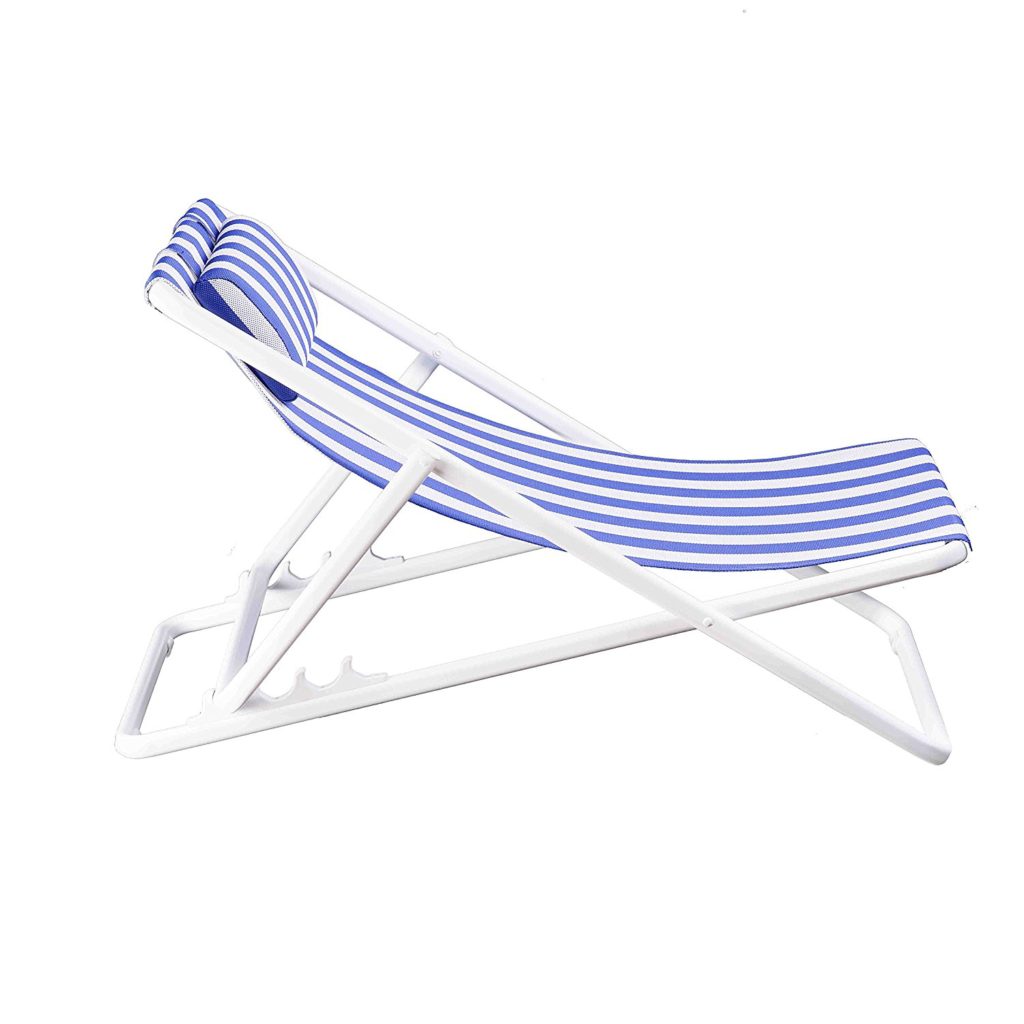 Personalised Deck Chairs Another Take On An Old Favorite
A truly fun and unique option are personalised deck chairs. These are chairs are ones which use the same style frame but use your photos or text as the design on the sling. This could be family photo collages, landscapes, pets, pop art, or special messages.
Companies which offer this service simply require the photos or text you would like on your chair and usually offer both frames with slings attached and just slings by themselves if you have a frame already. Personalised deck chairs make a fantastic and memorable gift and also just a great way to add your own style to your space!
Where To Use Them
Since they are lightweight, portable, and foldable they really can be used just about anywhere you want to relax. At the pool deck chairs make the perfect spot to lounge in comfort. And of course this could be in the sun, in the shade, or a little bit of both as you can easily move your chair to any area which is convenient for you at the time.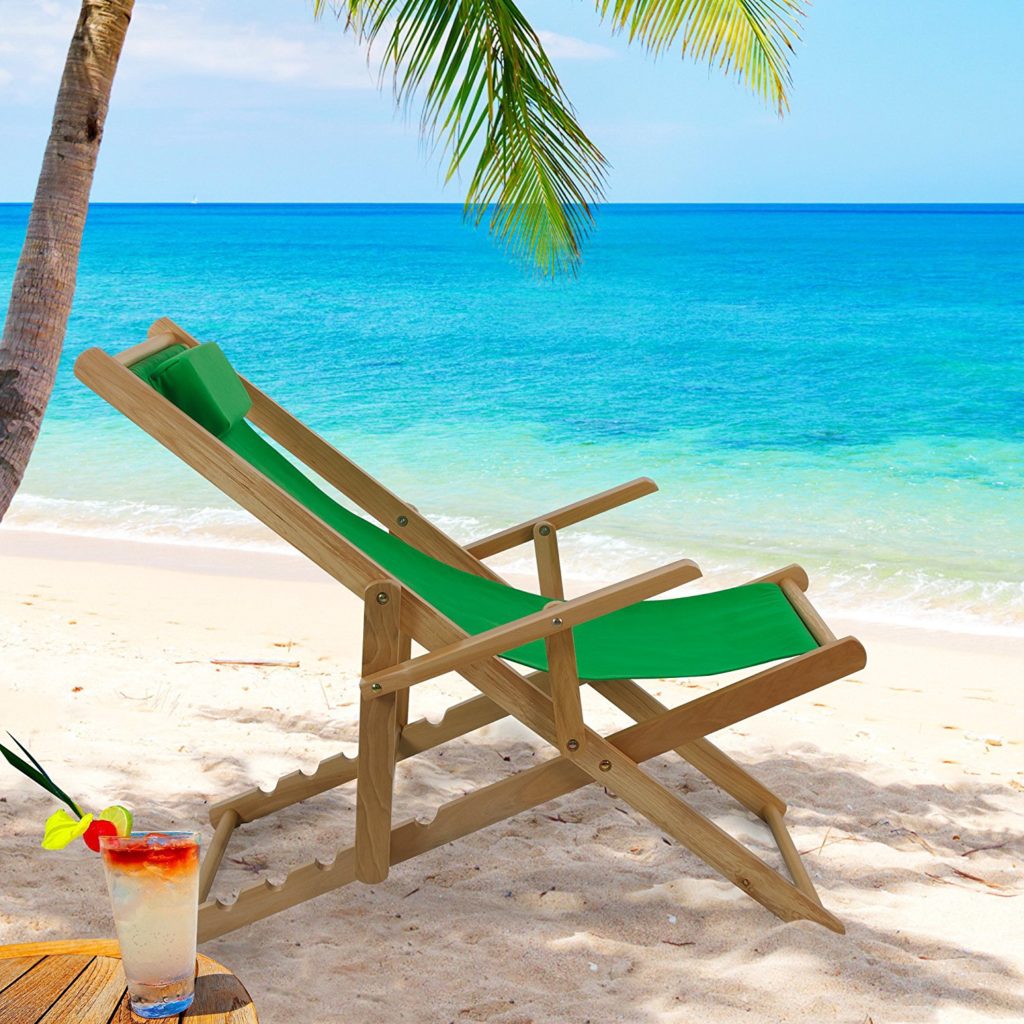 On the beach deck chairs also make a great seating idea. Most people consider them much more comfy than other types of beach furniture, and they are high enough off the ground that your bottom won't get all sandy, which can be pretty annoying.
Deck chairs are also easy to fit in the car on the way and are not a pain to carry when looking for the perfect beach spot. Many fisherman love these too as sitting in one is a totally relaxing way to fish that is feels great for the back.
In the garden deck chairs are a favorite for reading, napping, and just enjoying the outdoors. They also make for excellent extra seating when you have guests or family get-togethers that won't take up all of your storage space.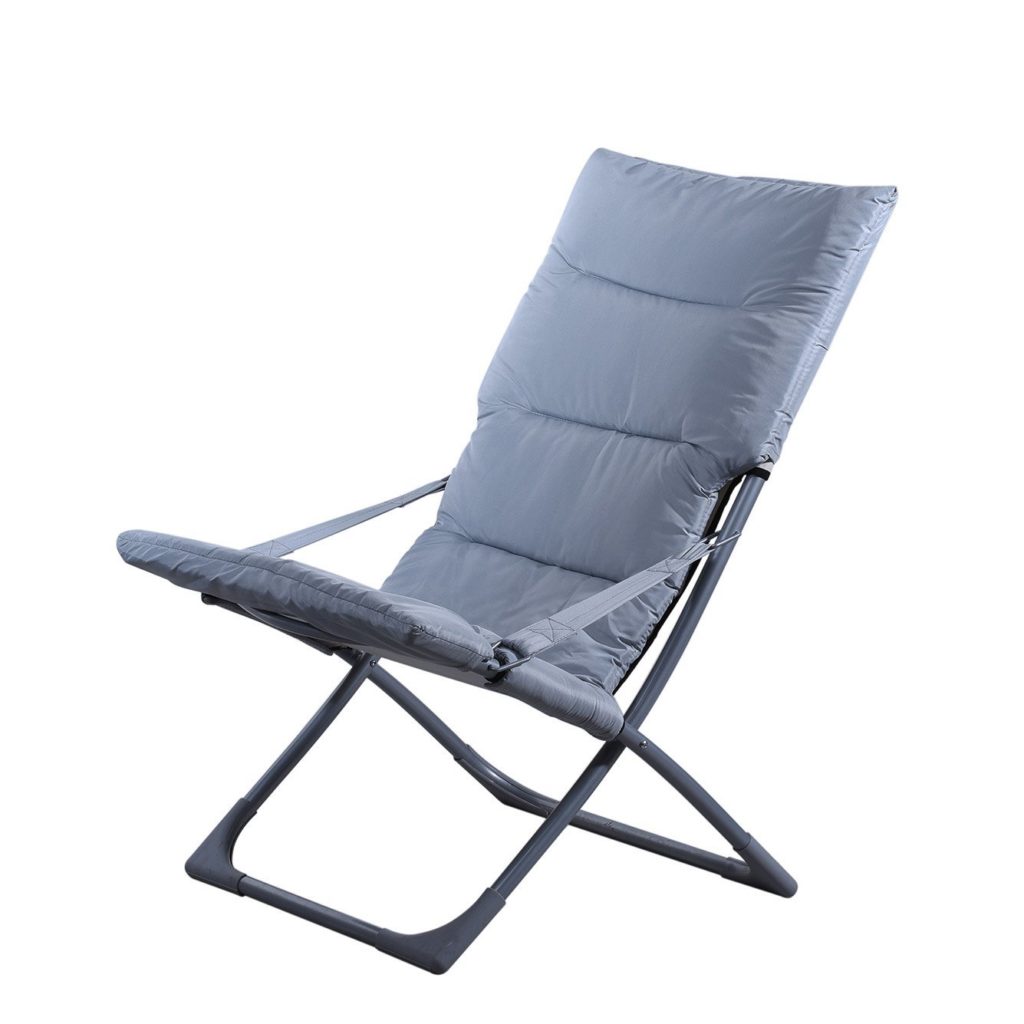 Other Types Of Deck Chairs
There are actually two other types of chairs that are also sometimes called deck chairs, they are:
Boat Deck Chairs / Marine Deck Chairs
Going by both boat deck chairs and marine deck chairs these are the same thing. They are upright chairs made for boaters who need extra seating and are designed to handle the weather, water, salt, sun, and also a lot of weight. This normally means they are made from heavy duty marine grade vinyl that resists mildew and UV rays with foam cushions and an aluminum frame.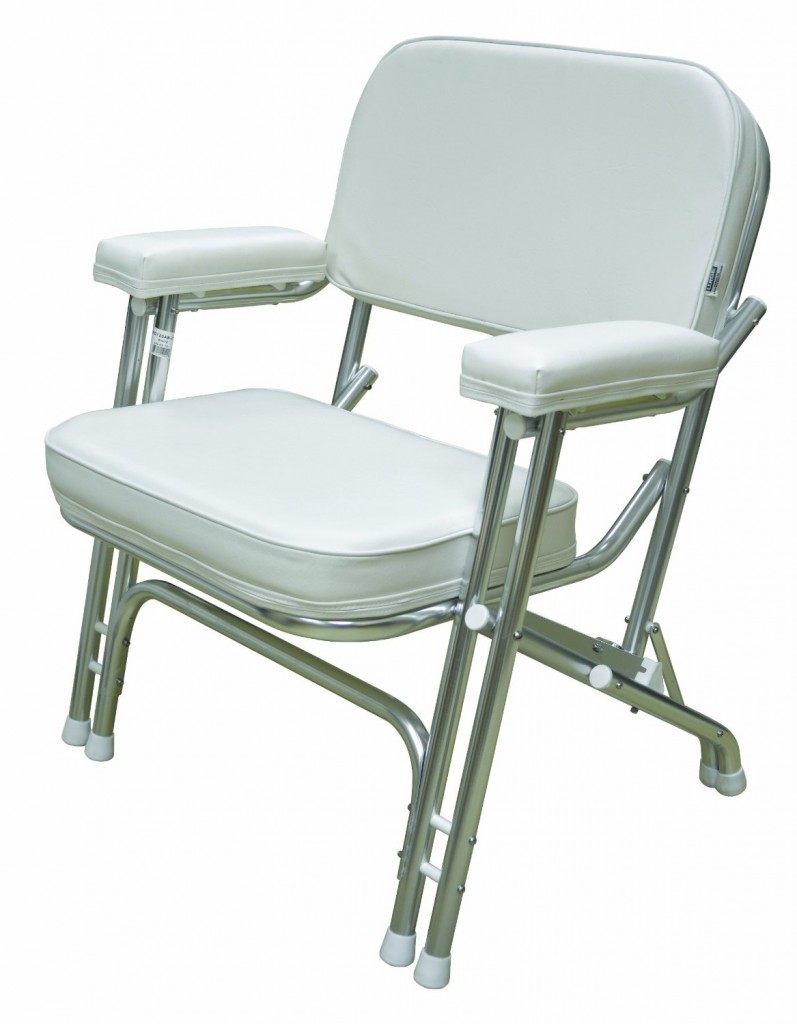 Boat deck chairs are also more stable than traditional deck chairs as they need to be since boats often tilt and rock with the movement of the water. For this reason you will see many with eight legs instead of four like a normal chair. A good one is heavy enough to stay in place when the water is rough but light enough that you can move it to another location on the boat without too much hassle.
These chairs are made to fold for storage to make keeping them on the boat convenient. Many will have clips that lock the legs in place so that they are impossible to fold unless you want them to.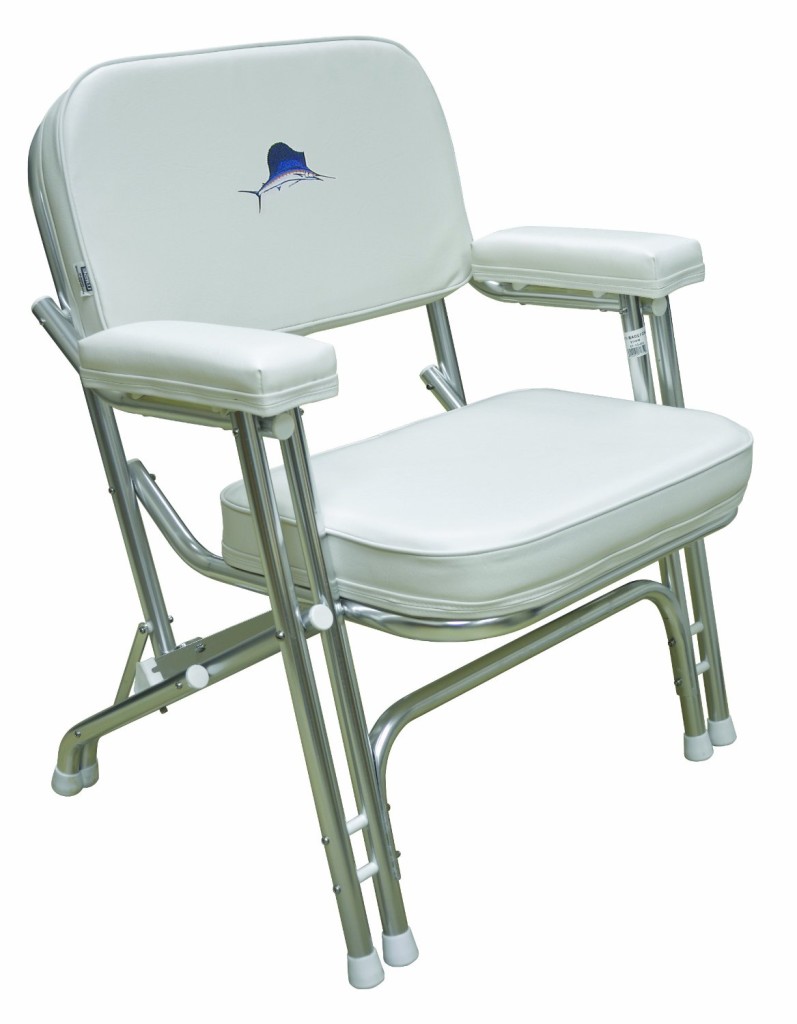 Portable Deck Chairs
What are known as portable deck chairs are similar in appearance to camping chairs, and are also sometimes called a portable director's chair as well. Usually they have either aluminum or steel frame and a polyester fabric seat that is padded.
While they look like camping chairs they are wider, more upright, and can support more weight. Many can handle over three hundred pounds. Portable deck chairs are great for anyone who is bigger in size, just likes the feel of a sturdier chair, or has a bad back and wants more support.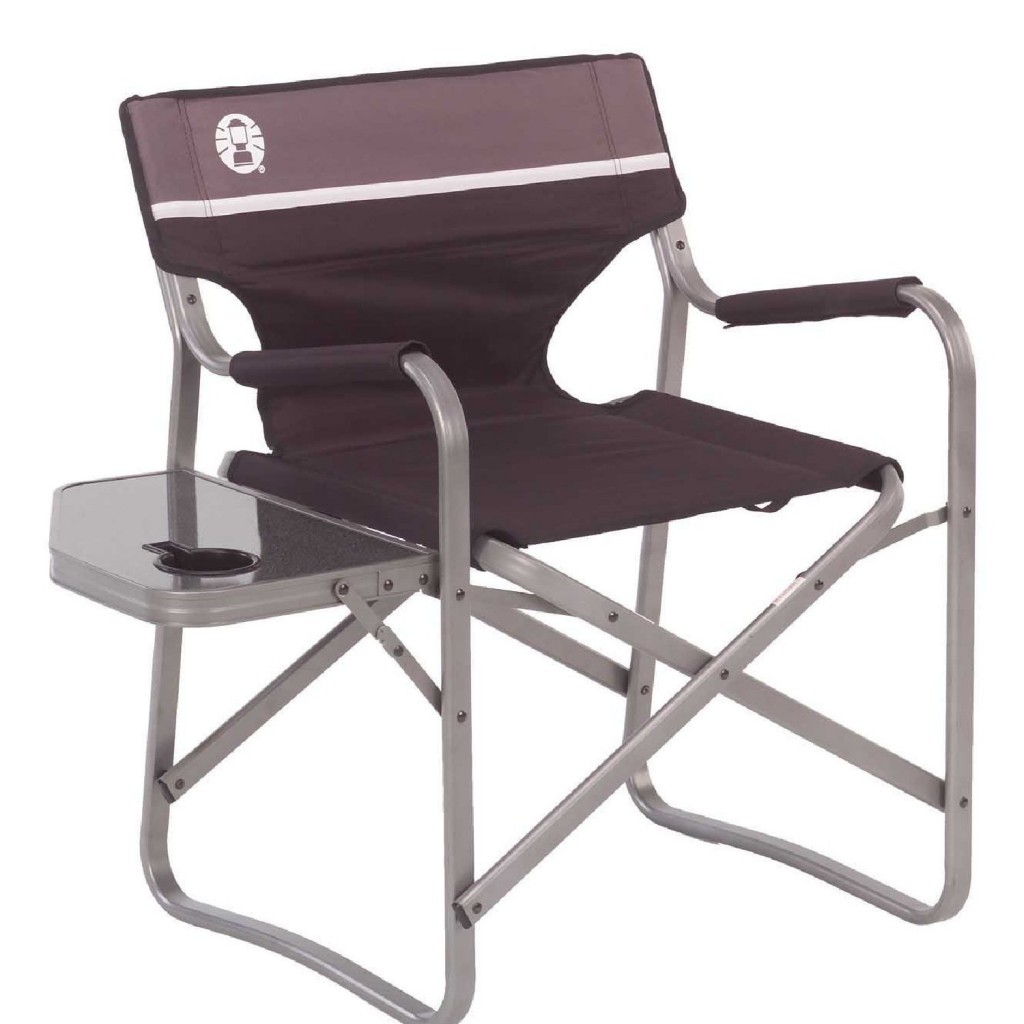 Since they are foldable and lightweight they are a really convenient piece of furniture to own that can be used for any number of activities. To add to their appeal is the fact that most have arm rests and extras like tables, a cup holder, and various compartments to make whatever activity you do use it for even easier.
They of course work amazingly well in the woods, at sports games, for fishing, on the beach, and many people will keep one in the trunk of their car just in case the opportunity arises to use it. But of course like all deck chairs they also work just as well at providing a comfy place on the patio for some coffee or reading a book!
As you can see all types of deck chairs by their very design are suitable for so many situations and locations. It doesn't matter if you choose a more traditional style model, a unique personalised chair, a portable one, or boat deck chair it will quickly become your favorite spot to relax no matter where it is used.
Click Here Now to start shopping for deck chairs!