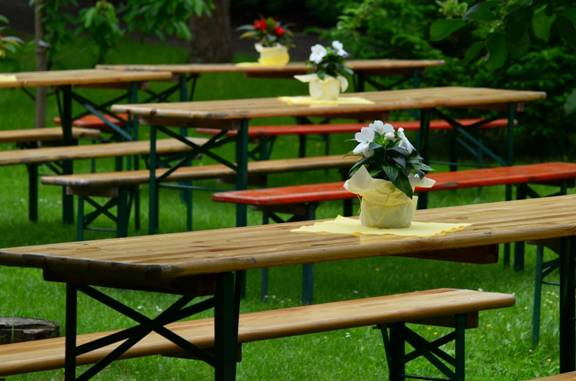 Throwing a successful party in your garden requires careful thought and meticulous planning. Whatever the occasion may be, a wedding, a birthday party, or a barbeque with workmates, each one requires specific preparations. Some of the best garden party ideas can be simple but need to be expertly executed. So, don't leave anything to chance and follow our helpful tips on how to make your garden party-ready for all occasions.
How to prepare for a perfect wedding party in your garden
Weddings require the most planning. After all, this is your, or someone else's, most important day. Nothing must be left to chance.
Firstly, make sure that the number of expected guests can all be accommodated comfortably in the space available. If you have a gazebo, this is the ideal place for the happy couple to make their vows. The wedding room decoration should be elegant and coordinated with the colours of the bride and bridesmaids. Don't overdo the decorations as the beauty of your garden should be a sufficient backdrop for the occasion. Get professional help with the décor. DIY party decorations are definitely not appropriate for most weddings.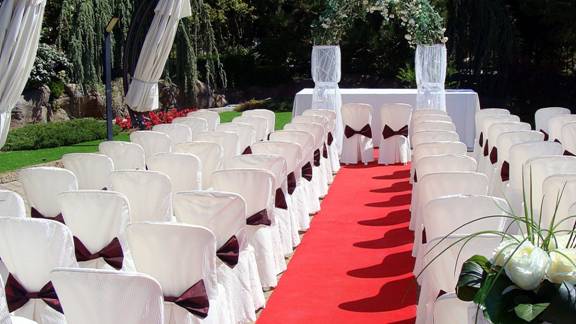 If you live in a place where you can be sure that no rain could spoil the day, then the guests can sit at tables outside for the wedding meal. If, however, there might be even the chance of a shower, better to set up a sufficiently large marquee to accommodate everyone. You can leave the sides of the marquee open to still enjoy the beauty of your garden, without the risk! Check out the luxury marquees which are available with non-traditional forms, such as huge teepees. Leave enough space in the centre for the traditional waltz and for the dancing to continue later.
Remember to plan the lighting. Simple strings of Christmas lights wrapped around trees can produce a lovely effect. Hang lanterns to illuminate special plants or garden features. Use solar lamps to mark the way to the toilets and the exit. Inside the marquee take great care running extension wires so as not to trip anyone up or overload the circuit.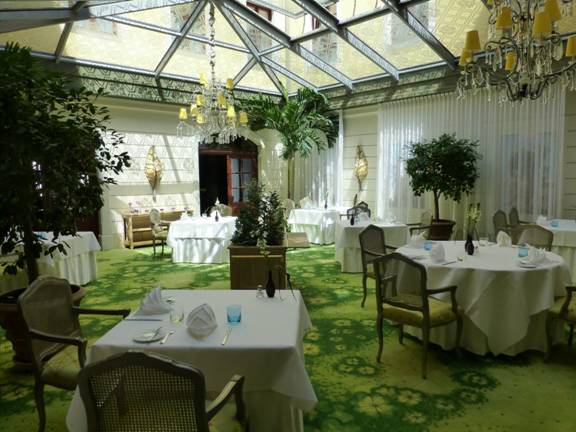 Birthday parties can be much more relaxed and informal affairs
There are endless birthday party ideas you can choose from. So, let your imagination run wild. Birthday decorations can be big, bright and crazy. For children's parties, a piñata hung on a stout string from a branch is great fun. Gardens make a perfect setting for games of hide and seek along with other traditional family "sports." Make use of things you might already have in your garden, such as a trampoline – this will be a hit with the kids.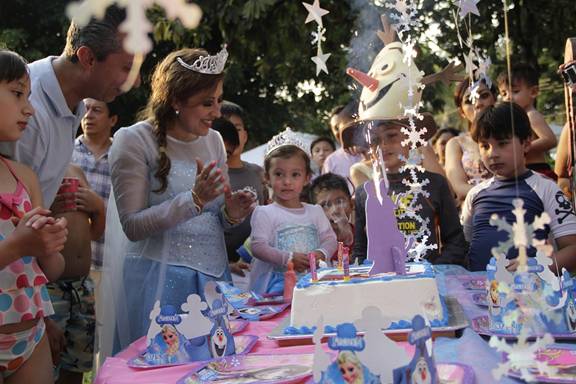 There are many possible decoration themes for kid parties. Superheroes, dinosaurs, ponies. Remember though, you don't have to spend a fortune on garden themed party decorations. You can have lots of fun with your children creating home-made decorations. If you're stuck for ideas, just take a look on the internet for garden party decorations to make. You'll find plenty of ideas along with simple instructions which will make your child's birthday a unique and very special event. Don't forget to purchase some essential party items like balloons though.
Remember, that if you have water features, such as a pond or a fountain in your garden, these should be child-proofed. Securely fix a wire mesh over the surface of the water to avoid an accident. If you have a swimming pool, you must have an adult assigned to the pool at all times. Make a rota. Finally, just in case the rain decides to show up, make sure you have a stock of indoor garden party ideas up your sleeve.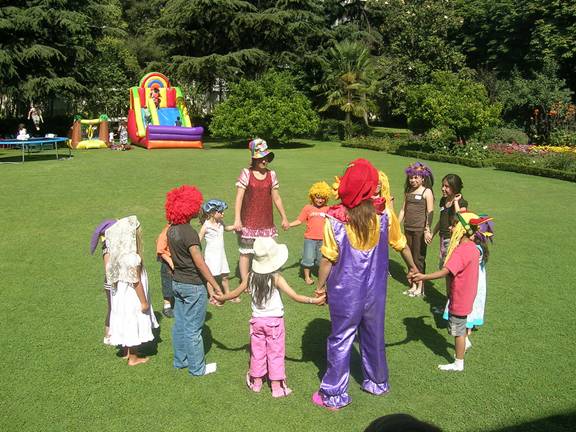 Garden party ideas for adults should include good food and a selection of drinks
Barbeques are obviously the great outdoor eating favourite but don't forget to have a reasonable assortment of offerings for vegetarians as well. Garden party theme ideas can help everyone to relax and have something to talk about. Choose a theme that will promote conversation. Most party supply outfitters will be able to offer you a choice of themes. Make the dining area fun. Tablecloths, napkins, and centrepieces with fun illustrations are great party table ideas.
An increasingly popular and trendy choice for garden-style events is using a caravan or shipping container as a makeshift bar. These can be purchased second hand or rented just for the event. You could hire somebody to look after the bar, or perhaps alternate between friends.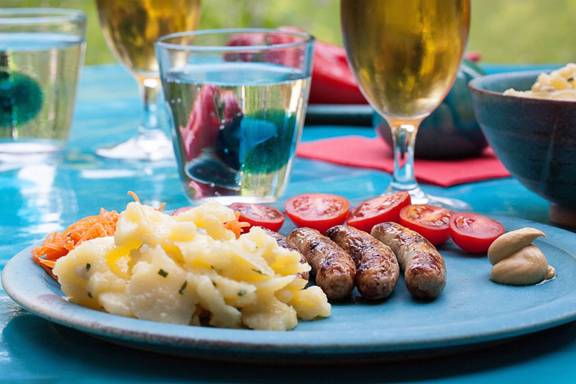 After enjoying a delicious meal make sure that everyone has a comfortable place to sit to enjoy some drinks and chat. Evening garden party ideas should include subtle lighting, and if the night might be chilly, a bonfire or a fireplace is the perfect way to ensure that your reunion is a complete success.
Gardens make the ideal place for any type of party. So, get planning for your next event.
Click Here Now to start shopping for everything you'll need to make your garden party a success!